The Companies Act 2006 S43(1)(b) allows individuals to sign on behalf of a company.
Alternatively, Section 44 of that Act allows the company itself to sign. However, this requires a second authorised signature or an independent witness, so for digital contract signing it will often be easier for an authorised individual to sign on behalf of the company.
Whichever route is taken, the following is important:
Each signatory must have the authority to bind the company; usually the Directors and anyone they authorise (expressly or implicitly) would have this authority.
The company's name on the contract must be exactly the same as its registered name.
The landlord signature field must make clear who the landlord is (whether individual or company) and who is signing.
The signatory and their relationship to the company must be completely clear on the contract.
Two directors can be co-signatories on behalf of the company.
Within Rent Now you can sign on behalf of a company following the steps below:
Click into the "Tenancy Details" section at the contract signing stage.
Enter the name of the person who is signing on behalf of the company i.e (Landlord First Name/Surname).
Select "Need to sign on behalf of another person? Click here." to add the company's name.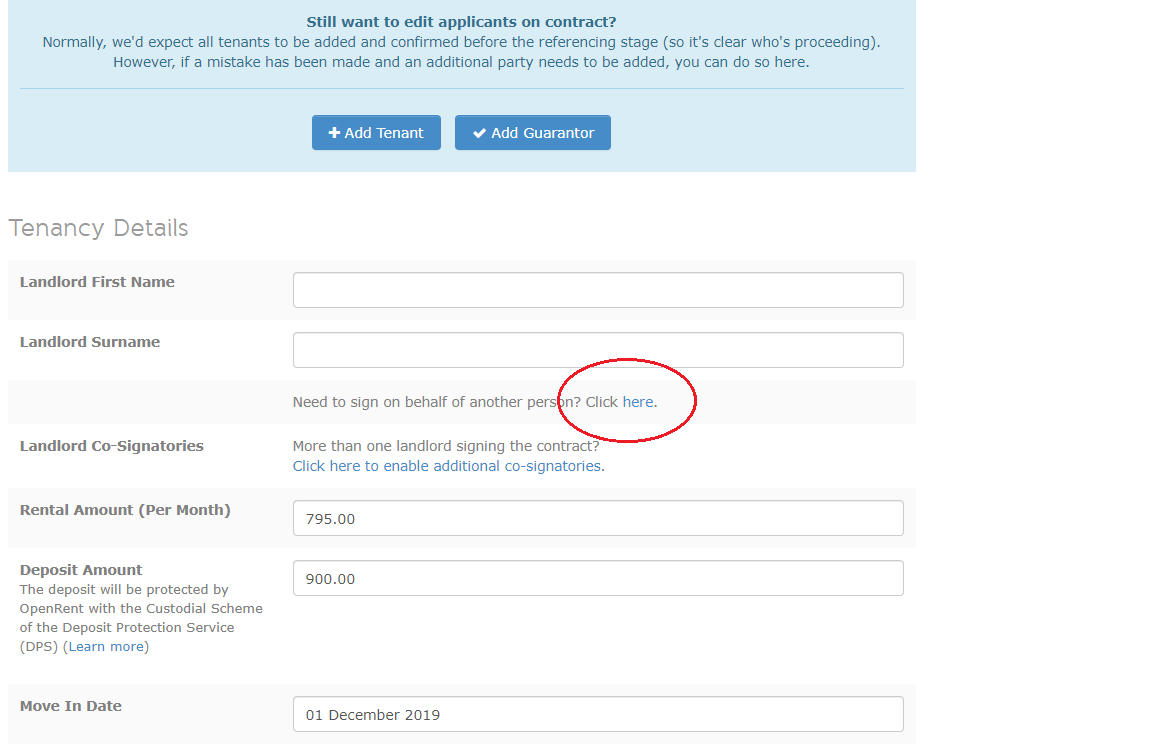 We recommend landlords who intend to sign on behalf of companies should take independent legal advice if they are in any doubt about who should sign the contract and the correct format of the signature.
Information on this site is by way of general guidance only and may not apply in your particular circumstances. You should not act or refrain from acting upon information on this site without seeking independent legal advice.