Along with any photos you have of your property you can also upload you own video to your listing. The benefits of this are that anyone searching can view the property exactly how it is just by visiting your listing. 
How do I add a video to a new listing?
If you are creating a listing for the first time, you might find our Five Step Guide to Adding a Listing helpful. 
To add a video, you first need to upload it to YouTube. Once you've done that, you can simply copy and paste the URL of the video on your 'Add Listing' page shown below: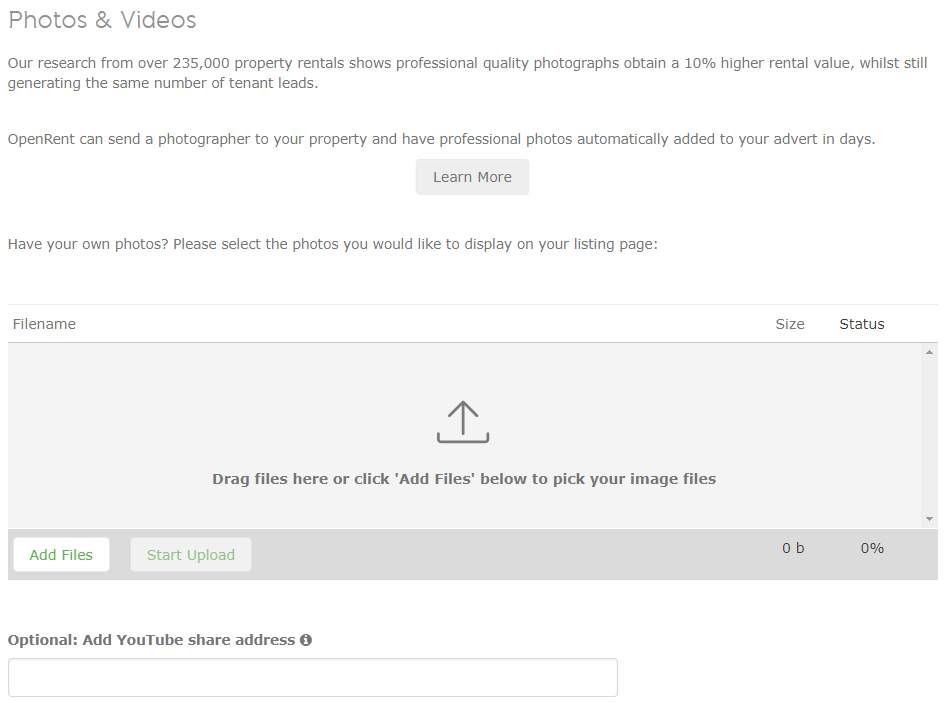 How do I add a video after I've published my advert? 
You just need to head to your 'Edit Listing' page and follow the steps above! You can find your advert by heading to your Listing Manager page on your dashboard. 
- Five Step Guide to Adding a Listing