The Rent Now credit on your account is used for our tenancy creation service, rather than advertising. In other words - a Rent Now credit is for when you have found tenants to proceed with.
Where you are looking to find tenants, you would need to purchase Ultimate Advertising to place your listing on the portals, or alternatively use our free Light Advertising option.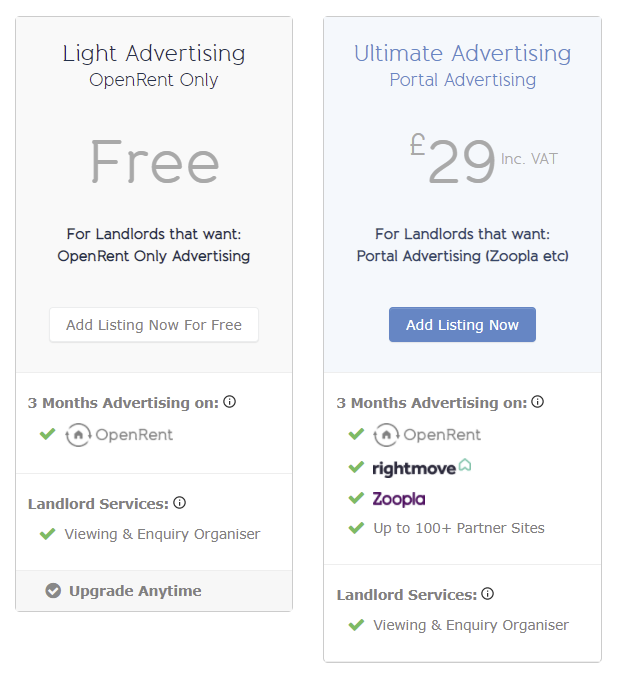 As you already have a Rent Now credit, you just need to pick Ultimate Advertising/Light Advertising (shown above) upon publishing your new property. Your existing Rent Now credit will then be used to create the tenancy once you find tenants.
You can see what credits you have on your account here.