Often landlords receive multiple enquiries in a day on their property, and have other commitments such as day jobs to juggle with renting out their property. We always ask that you are patient when waiting for a response on a property by giving the landlord 48 hours to get back in touch with you. 
How to get more replies from landlords
OpenRent lets you connect directly with private landlords. Messages that include a bit of information about yourself and your co-tenants get more replies than messages that just ask for a viewing with no additional info. 
Some landlords may be inundated with requests, and messages that give some background can help steer landlords towards your enquiry. There's no need to share too much, but including info such as:
why you're moving
where you work / how you plan to pay the rent
why you're looking in the area the property is in
what you like about the property
can really help form a connection with the landlord. 
What happens if they don't respond after 48 hours? 
If they do not respond after 48 hours, we can chase them on your behalf, either by using the instructions in your enquiry SMS, by phoning us and using the property reference number, or by using the link in the email we sent you after you enquired (if you supplied your email address at the time).
What happens if they do not respond after chasing them? 
If a landlord is unresponsive it usually means the property is no longer available, but if you go to the OpenRent listing for this property and 'Report Listing', then we can follow up on this for you. If the landlord then does not respond their property will be removed.

What next?
We advise that you look for another property on the site. 
You can also set up a custom email alert each time we advertise a new property in your area by simply clicking the green 'Create Email Alert' button. Being the first tenant to apply hugely increases your chances of a successful application!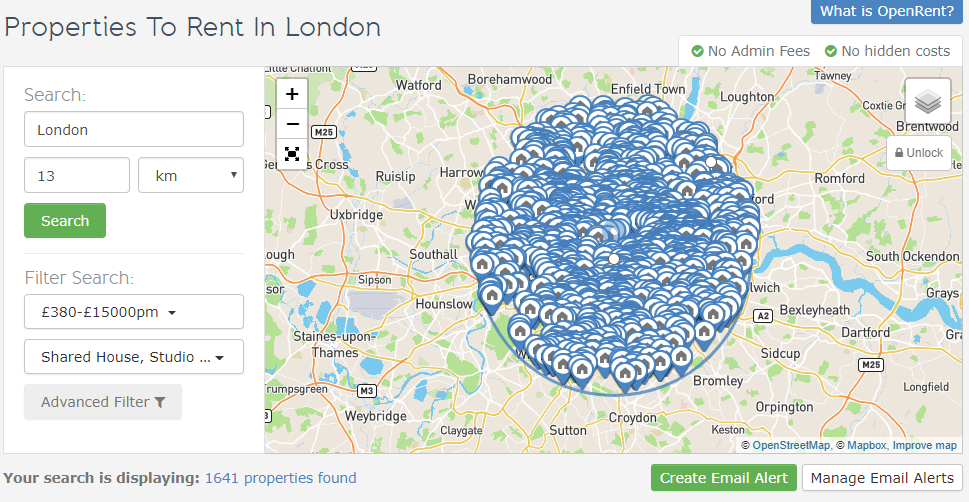 We do apologise if a landlord hasn't responded to your enquiry. Our system requires co-operation from the landlord, and when this doesn't happen it is frustrating for both tenants and us. 
- Search for another property now!
- Learn about what OpenRent does for tenants