All our available properties are visible by searching on www.openrent.co.uk, where you can contact landlords directly on each listing page using the "Message Landlord" / "Book Viewing" buttons.
How does the search work?
You can search an area for a property anytime from our homepage:

You can then use our advanced filters to sort between our listings by price, km's or minutes from a central location, type of property, types of tenants accepted, move in date and more!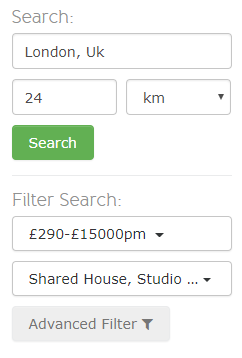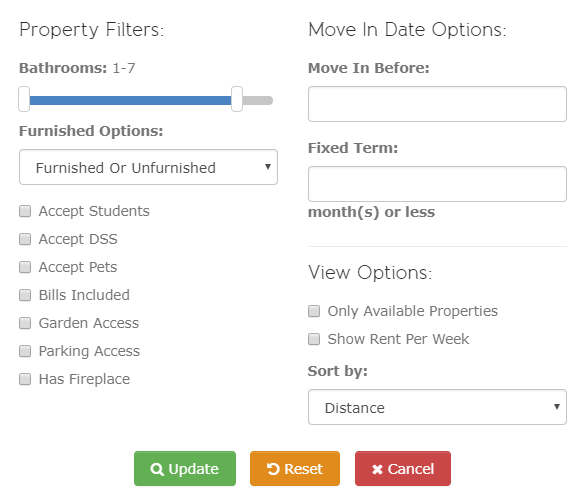 At OpenRent we ensure that all live property listings are actually available, unlike many agents who frequently have 'dead' listings (where you contact them and the property actually isn't available any more). 

As our listings are all available, we organise our property search based on location, since date posted is less relevant. 
How do I find the newest properties available?
We understand you may like to just be updated with the newest listings in an area - you can do that by searching for available properties at www.openrent.co.uk and set up an email alert by clicking the green "Create Email Alert" button under the map view: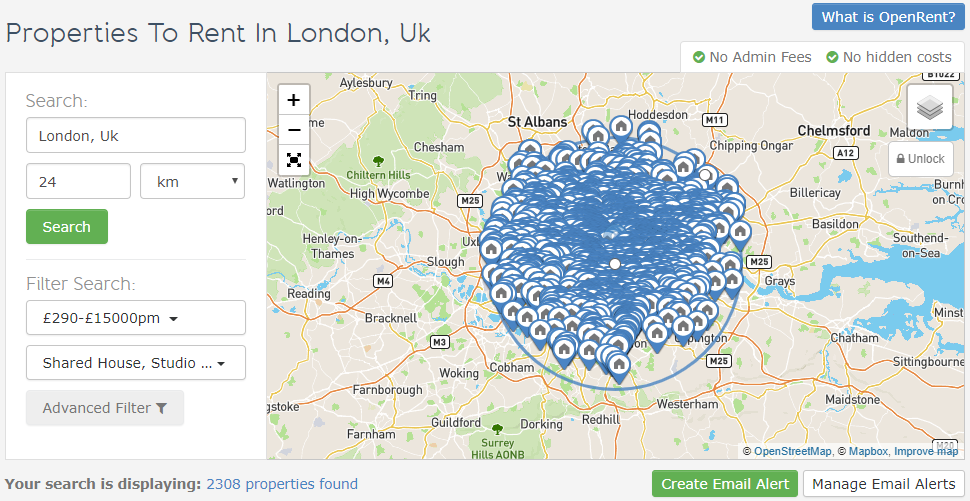 We'll then email you (up to once a day) when new properties matching that search become available. 
Want us to walk you through this? Have a look at our video tutorial here.