When first listing with us, you may not know where to start, so you can choose to use our automatically generated smart description. 

With this description, we'll summarise the key features of your property in a clear and concise way so tenants can quickly and easily see if your property suits them.
Here's an example: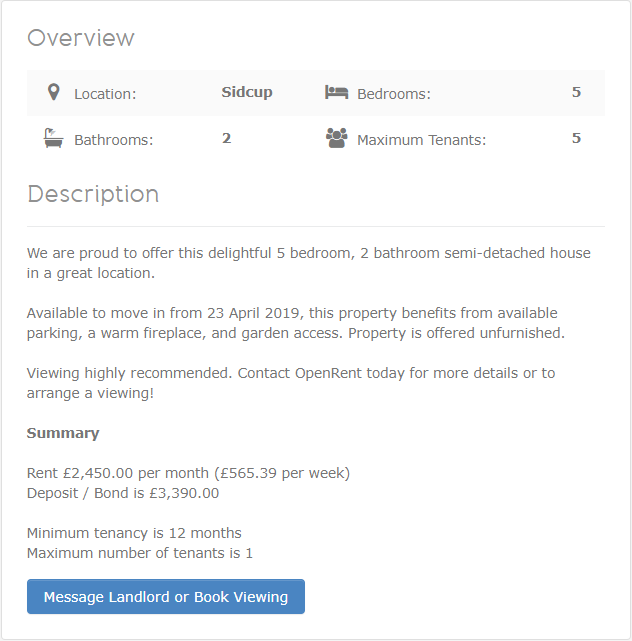 If you wanted to add in any additional details to the description, you can this at any point by clicking Edit My Listing.
It's also worth having a read of the description guidelines of the portals in this article here.