We understand that there are times in a tenancy where you may not expect the full rental amount, or that your tenants may accidentally overpay. To ensure the balance due remains correct, you can:
- "Add a rent payment" to reflect any funds your tenant has paid directly to you; or to record any payment that you have waived and don't expect to receive in the future (e.g. if the tenant has covered the cost of a repair).
- "add a charge" to indicate a previously paid sum has been returned. This might happen if your tenant accidentally paid their rent twice in a month and you are returning these funds in the meantime.
It is important to note that this simply updates the balance on OpenRent. The actual transfer of funds would need to be done directly between yourself and the tenants. No funds will change hands as a result of the updates you make.
How to make this change
1. Select "view tenancy" on the correct tenancy here, and then "view current payment status" in the "Rent Payments" section.

You'll then see the options described above on the right side of the page.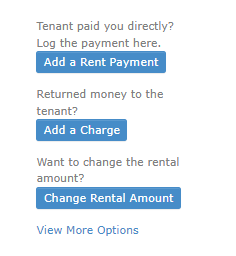 2. Press the relevant button, and fill in the information. You should give a reason in the description as to why the update is being made.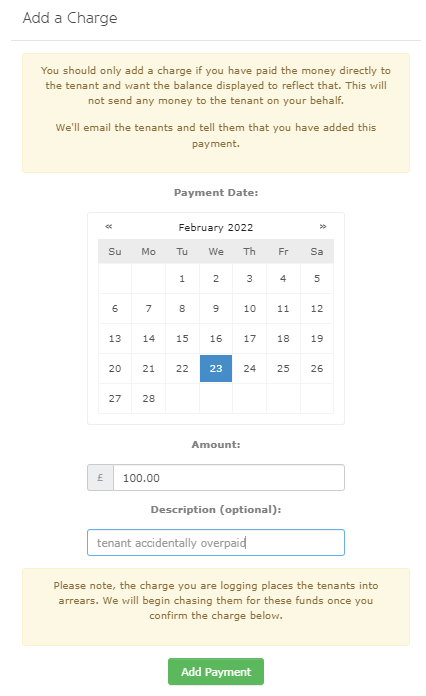 3. This will then appear on the payment history, along with the note, and the current balance will be updated. You can also remove a manual adjustment using the red button.