All of our available properties are visible by searching on www.openrent.co.uk, where you can contact landlords directly on each listing page using the "Message Landlord" / "Book Viewing" buttons.
Your first step to finding your new property is to enter your desired area into the search box on the homepage.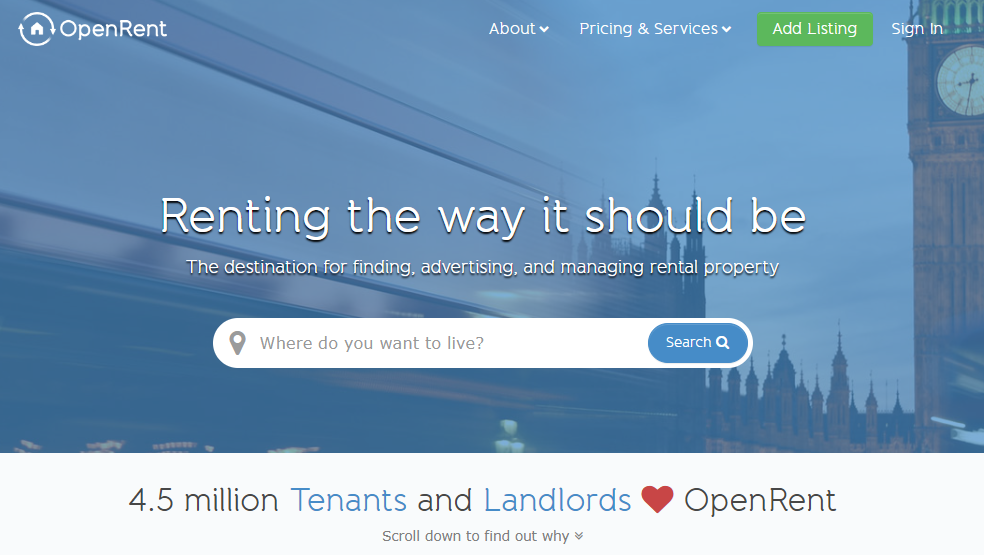 Once you have done so, you will be able to use our filters to narrow down your search.
One of our filter options allows you to filter on the number of bedrooms and whether you are looking for a shared property.
You can use this feature in one of two ways:
1) Using the blue extender bar:
If you slide the extender bars along then you can change your search from including shared properties, to studios, and then to only non-shared properties of increasing size. You will notice that this will update the boxes above for the range you have selected e.g. 1 - 4 bedroom properties only: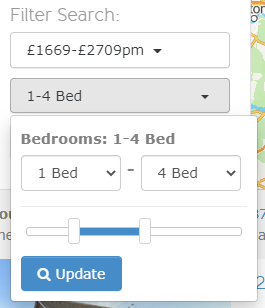 2) Using the drop-down selections:
You can enter in the lowest range of your search into the first box (e.g. 1 bed) and then the upper range into the second box (e.g. 4 bed). The first box is where you can initially select to include or exclude shared properties.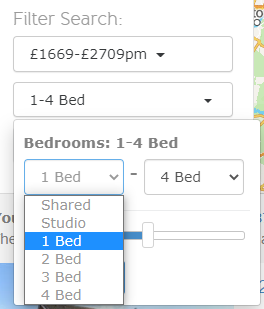 Shared Properties
If you are looking for a room in a shared house/ flat then you can select this option using either of the two methods above to achieve a shared-only search, i.e.: