What is OpenRent all about?
OpenRent does much more than just property advertising!
We offer a full tenancy creation service called Rent Now, and we'll support you all the way from creating your advert, handling tenant enquiries, finding the right tenant, and everything you need to rent your house, including: gas & electricity safety certification, inventories, photography, insurance, rent collection and more!
How do I use OpenRent?
As a new landlord you can choose to create a free listing on OpenRent or to purchase one of our paid for packages which will give you access to Rightmove, Zoopla, PrimeLocation, Gumtree and a large number of news sites and smaller portals!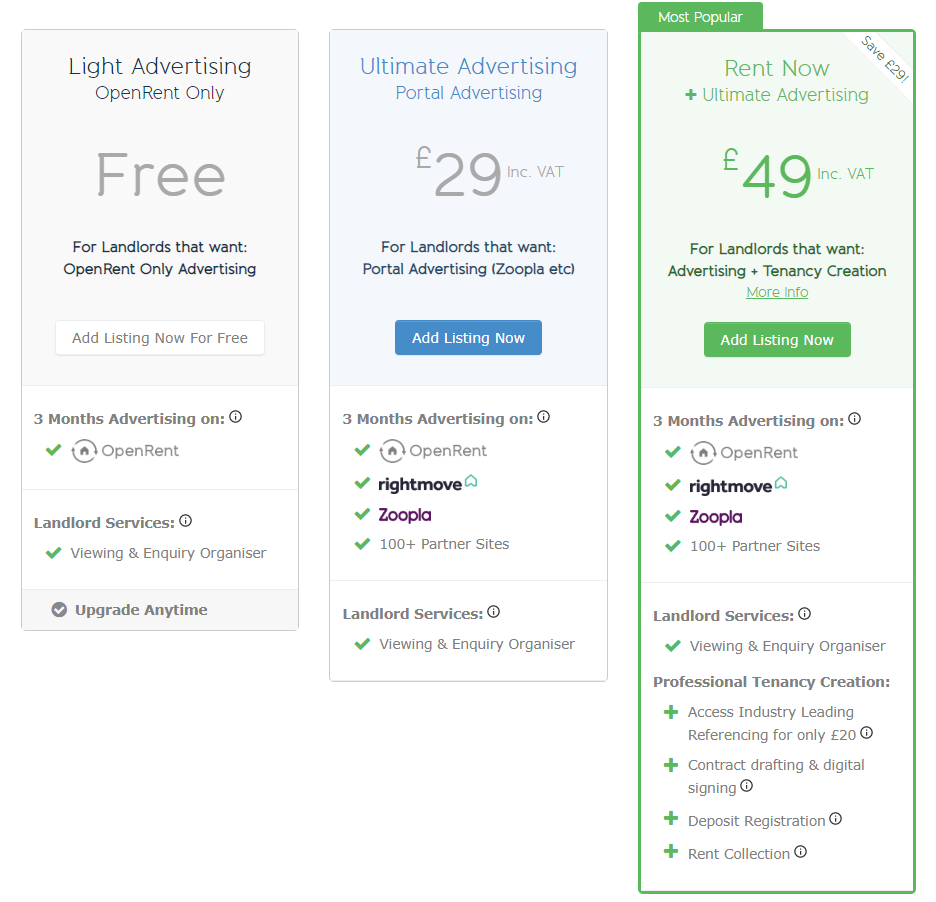 Even if you choose to list on OpenRent only at first you can upgrade your listing for full access to our partner sites at any point until it is let (up to a maximum of three months).
Once you have found tenants, you can then go ahead and set up the tenancy using our Rent Now service.
This includes tenancy agreement, deposit handling and first month's rent collection all handled by us for a one off fee (You can check our pricing here).
You will also have the option to order references on any tenants, or guarantors, for just £20 per reference.
Alternatively, if you don't want our full tenancy creation package, you can purchase Ultimate Advertising and you can still order our other services here.
I'm ready to list!
When you are ready to list a property on OpenRent, you can click here!
More information:
-What kind of description should I use?