Yes.
You can use Rent Now to set up the tenancy even if you don't need us to market your property. For example, if you have already found tenants and just want to use us to create your tenancy.
How?
First create a free advert for your property.
Ensure this is published so that it appears on the OpenRent site.
Once your advert is live, ask your tenants to click the Rent Now button on your advert and place a holding deposit to initiate the Rent Now process.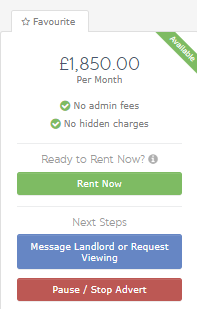 4. The payment of the holding deposit initiates the Rent Now tenancy creation process.
5. The charge for using Rent Now is simply deducted from the first month's rent when we pay this on to you.