Once you've listed your property on OpenRent, tenant enquiries will start to flood in from our many advertising partners and channels.
All of those enquiries will be visible in your enquiries dashboard - and we'll also email you when a new tenant is interested, so there's no need for you to keep checking our website.

But once a tenant wants to view, you need to actually arrange a date and time with them for that to happen!
That's where our smart viewing arrangement tool comes in.

How to arrange viewings with tenants interested in your OpenRent property
Once you've exchanged messages with a tenant, and want to arrange a viewing, just click the big green 'Arrange Viewing' button you'll see in the messenger: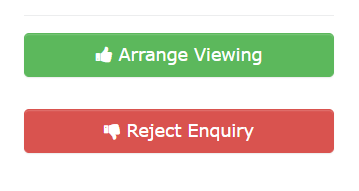 You'll see the following calendar tool pop up: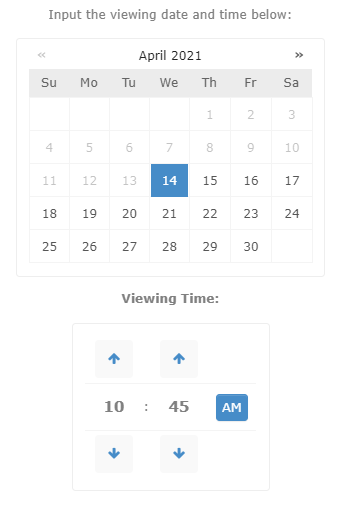 Just pop the date and time in there, then click the green 'Confirm' button at the bottom.
What happens next?

We'll confirm the date and time you've chosen with the tenant.

We'll give them the option to tell you that the date and time selected doesn't work for them, but otherwise you can assume that it does - there's no need for the tenant to confirm!

We'll then send a reminder to the tenant two hours before the arranged viewing time.
Using our smart viewing helper drastically reduces tenant no-shows

By using our smart viewing helper, landlords find that tenants are far more likely to actually show up to the viewing. That's because we do the work of confirming it with them, and then reminding them a couple of hours beforehand.

No-show viewings are one of the most annoying parts of being a landlord - which is why we've built this useful tool to help you maximise your chances of finding the perfect tenant.