1. Check for mydeposits Custodial Scheme account
If you don't have one OpenRent automatically tries to create a mydeposits Custodial Scheme account for you. If you are not already registered we'll create the account and immediately register the deposit. We will use the same email address associated with your OpenRent account.
To access your mydeposits account (if you don't already have one) you will receive an email from mydeposits with subject 'Verification Email'. Follow the instructions in this email to complete the creation of your account. The deposit for this tenancy will appear in your account once the deposit funds have cleared with mydeposits and we will send you an email confirming this has been completed.
2. Connect accounts on OpenRent
If mydeposits tell us you already have an account with them we'll ask you to connect your existing account when clicking 'Register Deposit'.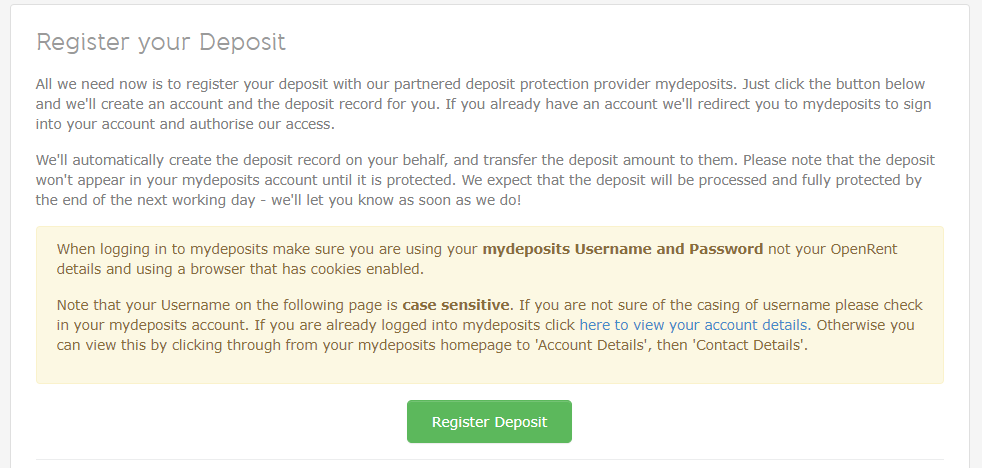 This takes you to a page where you log in to your mydeposits account. This gives OpenRent permission to create the deposit in your existing account automatically.
3. OpenRent automatically protects the deposit
OpenRent automatically creates the deposit protection record in your Custodial Scheme account and transfers funds.