Yes, this is a common solution when tenants can't pass referencing or provide a guarantor.
How it Works within our Rent Now Service
The tenant pays us the first month's rent and the tenancy deposit
During contract signing, you tell us how many months' rent the tenant is paying on top of this
We can only collect £12,000 as part of our Rent In Advance feature. This amount includes the first month's rent and the security deposit.
Rent In Advance can be activated by clicking Edit Contract and navigating to your Advanced Contract Settings.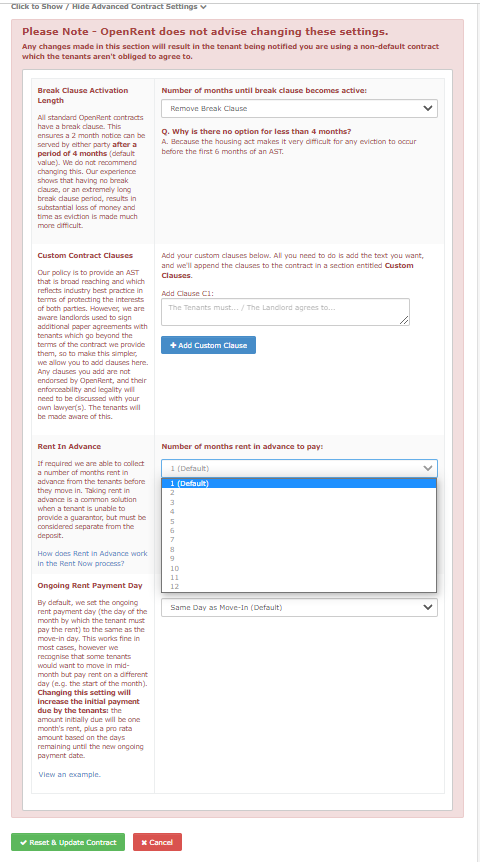 Advance Rent vs Deposit
It is worth stressing the importance of agreeing in writing that the money being paid to the landlord is advance rent and NOT a deposit. While taking rent in advance is perfectly legitimate, deposits need to be protected in a government-approved scheme. It is crucial, then, to avoid the possibility that the money could be considered an unprotected deposit.
If you do intend to take rent in advance, make sure you have a deposit too in order to make sure they are clearly differentiated.
It is worth noting that the definition of a deposit, in relation to an assured shorthold tenancy, is 'any money intended to be held (by the landlord or otherwise) as security for:
(a) the performance of any obligations of the tenant, or
(b) the discharge of any liability of this,
arising under or in connection with the tenancy.'
So the deposit is security for the obligation to pay rent, whereas paying rent in advance must fulfil the obligation to pay rent rather than be viewed as a separate obligation or security.