Once all parties have signed the contract, we'll send the tenant our payment details and they can pay by debit card, UK or international bank transfer.
Payment Methods
Tenants can pay via TransferWise or by international bank transfer.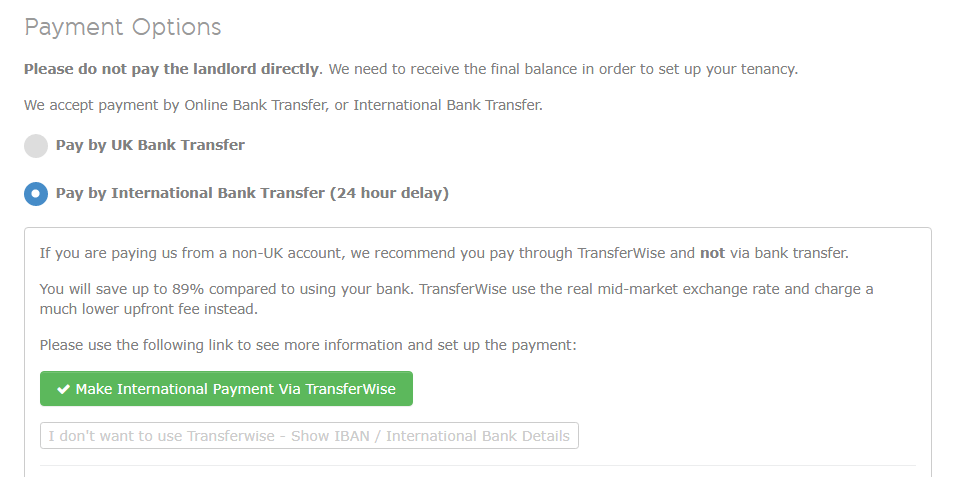 When will payment be received?
Due to the nature of international bank transfers, this isn't always instant. Once we receive payment, all parties are immediately notified by email. Time frames on funds being received can vary and this will typically be within 3-5 working days, often sooner.
What if my payment hasn't arrived?
If there are any problems, or the payment has taken over 3 days, please just send us a message and provide the payment reference details. We can then look into this for you.